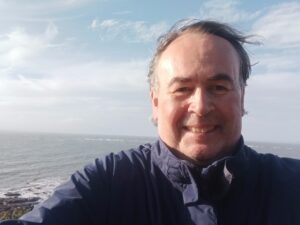 By James Willison Project and Engagement Manager
 e: James.Willison(a)techworks.org.uk
 t: +44(0) 7311 888295 
Routers, Vulnerabilities and Attacks
In recent years we've paid special attention to cyber-attacks which can be initiated remotely – from anywhere across the globe. This is because they can scale very easily and have impacts on specific targets, but can also wreak havoc with collateral damage on unintended victims.  Of all the devices that are attached to a network – especially the Internet – routers and gateways are juicy targets for any threat actor.
Last year (June 8, 2022), Kaspersky reported 506 vulnerabilities had been discovered in routers – including 87 considered critical and incredibly 'most remain unpatched'.
This clearly threatens the security of countless devices that are connected daily in offices, homes and in public places.
We're working on this through the activities of the ManySecured collaborative initiative and we'd like to know more about the problems that need addressing in this space.
Research
We are working with the University of Oxford, Department of Computer Science on a research study exploring this subject and we're looking for input from a range of stakeholders including consultants, router developers,
engineers, managers etc., anybody who has a view. We are especially interested to talk to professionals who work in companies (of any size) that develop, manufacture, or sell router software/hardware.
One specific aim is to better understand the challenges faced in vulnerability management so we may further develop effective strategies and solutions to address these challenges e.g., through recommendations, best practices, tools and hardware security for memory safety.
It's a simple interview process which should last approximately 30-45 minutes and can be conducted remotely at a date and time convenient to the participant. Oh, and all research data will be kept anonymous of course.
Can you or someone you know help us?
If you are interested to participate in the study or can suggest someone who would be glad to speak to us, please reach out and get in touch – we'll get you hooked up with our post-doc researcher 'George'.